Covid-19 has cast a gloom over the future. However, surely this too will pass—with collaboration and commitment. We will return to the workplace in a while, but, right now, we should think about what companies can do differently to be resilient and more institutional. Read this blog for some ideas and insights.
There is a big difference between a good company and a business institution as illustrated by our three new books on TCS, Biocon and L&T. A good company is run by a competent CEO, but a business institution is crafted by a shaper. The shaper displays a certain drive; a distinct orientation of Mindset, Behavior and Action (MBA); it is these that transform the company.
After two years of effort by three teams, these three books have just been published: How TCS built an industry for India, co-authored with Dr Tulsi Jayakumar, How Kiran Mazumdar-Shaw fermented Biocon, co-authored with Dr Sushmita Srivastava, and How Anil Naik built L&T's remarkable growth trajectory, co-authored with Dr Pallavi Mody.  Along with Rupa, the publisher, we aimed for a slim book, easy-to-read on a flight, but rich enough to compel a more reading to assimilate the apparent simplicity!
Philosopher Thomas Kuhn argued that scientific breakthroughs happen when a researcher observes the world well enough to identify and explain an anomaly. The discovery of an anomaly, a surprise, gives scientists the opportunity to revisit a theory to better understand it. This often leads to a modification or improvement of the theory by understanding and explaining the anomaly.
In the same spirit and thought, I have gathered some valuable insights about building companies into business institutions. In this blog, I explore two questions:
What is a 'business institution'? 
What is the mindset, behavior and action of the 'shaper' of a business institution?
A company can develop an early mindset of maturing into a business institution. This subject was debated and researched among management academics and me at Bhavan's SPJIMR (SP Jain Institute of Management and Research). As an experienced practitioner, I partnered with the professors. We navigated a rewarding path in applied management research, set in the unique cultural and economic environment of India. Each book is positioned at an intersection of experience and theory, but experience before theory.
3 + 5 Mind-set Behavior Action Grid
Each book carries an appendix on the research methodology and what we term as the Shapers' MBA grid—Mindset, Behavior and Action grid. We define 'institution' as an organization that has, at its core, three essential characteristics: first, it has high values and norms for which it is greatly admired; second, it has withstood pressures of finance, business and regulation, thus developed innate resilience; third, its economic and stakeholder returns in comparison with peers are at the upper end, though not necessarily the best. To define the Shapers' MBA grid, we iteratively honed an 8*3 matrix. The three vertical columns are Mindset, Behavior and Actions. The eight horizontal rows represent dimensions based on Purpose, People, Policies and Processes. The eight dimensions are—3 essential ones, highlighted in yellow, and five optional:
People Relations, 
Short-term and Long-term Focus           
Critical Thinking 
Orbit Shifting 
Breaking Barriers 
Levers of Change 
Cyclical Learning 
Stakeholder Orientation.
The MBA model was validated with preliminary interviews with experienced business leaders; the grid appears in every book. We short-listed some companies through broad metrics and our collective judgment. We conducted over one hundred hours of in-depth interviews with shapers, associates, employees and other stakeholders, based on our desk research.
Tata Consultancy Services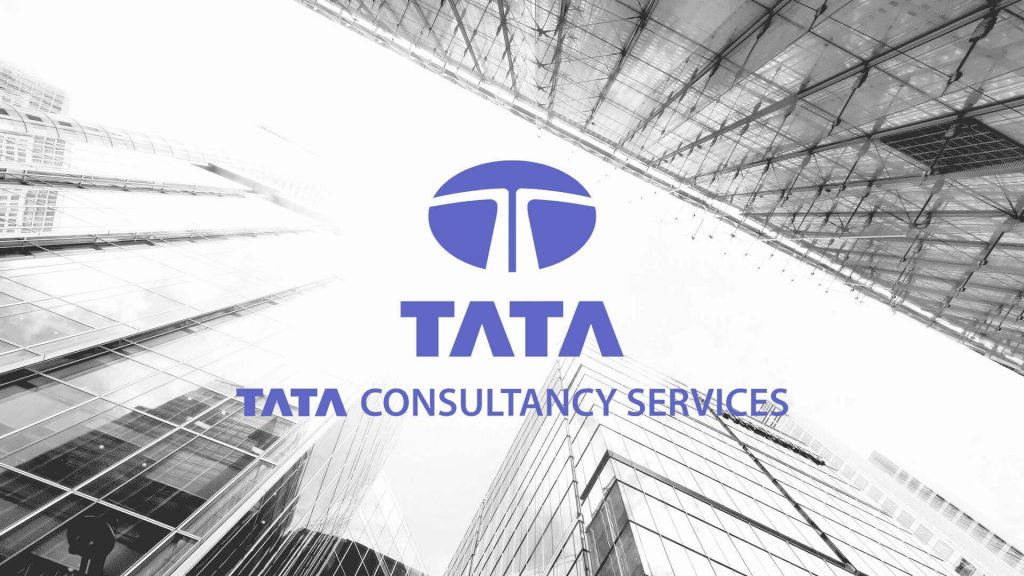 Every startup today is caught up in the maelstrom of uncertainties, so it may be reassuring for them to learn about the beginnings of today's grown-ups. Tata Consultancy Services (TCS) began in 1968 in a nation, which suffered from scarcity of food, electricity and infrastructure. The TCS book describes its rise as a 'black swan' event, characterized by rarity, extreme impact and retrospective predictability.
Faqir Chand Kohli, the effective founder of TCS, had the shaper's technical knowledge, but also the knack of seeing gaps.  Kohli could iteratively shape the environment as well as the organization. The initial TCS plan was to import computers and serve Indian companies by deploying electronic data processing. In a milieu where the public sector LIC could not even open the boxes in which it had imported its first ICL 1903 computer and an economy which was desperately short of foreign exchange, TCS pivoted by seeking customers outside India to drive its business. That is how TCS invented the Indian offshoring model.
By 1996, when Kohli handed over the executive role of CEO to his protégé, S Ramadorai, TCS derived over 90% of its revenue from overseas, employed 8,000 people and reached a revenue of $160 million per year. It had engineered profitability into its DNA through frugality and customer value focus. Its shareholder, Tata Sons, was not enthusiastic to infuse dollops of cash to support losses, if incurred, as venture funds do nowadays. Between 1996 and 2009, the Ramadorai years, TCS multiplied its revenues and employee strength many folds by riding the Y2K wave, converting software development into factory-like efficiency and precision, and raising customer-service to global standards. The TCS IPO happened as late as 2004 at a starting valuation of $2 billion. Today, thanks to its frugality and efficiency, TCS enjoys a market capitalization of about $ 110 billion and employs half a million associates without the fuss of ever having been called a unicorn!
Of the eight mindset, behaviors and actions listed above, the first three were visible in every shaper; we deem these three as essential. Like an archer chooses an arrow from a range of quivers, each shaper whom we studied chose some of the five other MBAs. More of the 3 plus 5 MBAs follows. Our method of validation and confirmation has been explained in the trilogy of books under the "Shapers of Business Institutions" series. Like we instill certain things from childhood, start-ups must consider doing the right things from the beginning.
The first essential is 'People relations.' This refers to the shapers' obsession to engage with people, constantly nurturing their skills/expertise. Shapers tend to accord this higher priority than business planning. For example, as described in one book, Anil Naik's seven step leadership process.
'Short-term and long-term' refers to a counter-intuitive mindset—to spend clock time to robustly solve short-term problems, without reducing the emotional time to think through long-term issues. (A mother, who raises her child, exemplifies this ability.) Kiran Mazumdar-Shaw maintained a laser-sharp focus on solid state fermentation, while thinking through the benefits of an alternative technology for a biopharma entry by the firm.
'Critical thinking' refers to the ability to generate new options in decision-making: the obvious ones strike most managers anyway. For example, TCS's creation of software tools to automate software development to exploit the explosive Y2K opportunity.
Biocon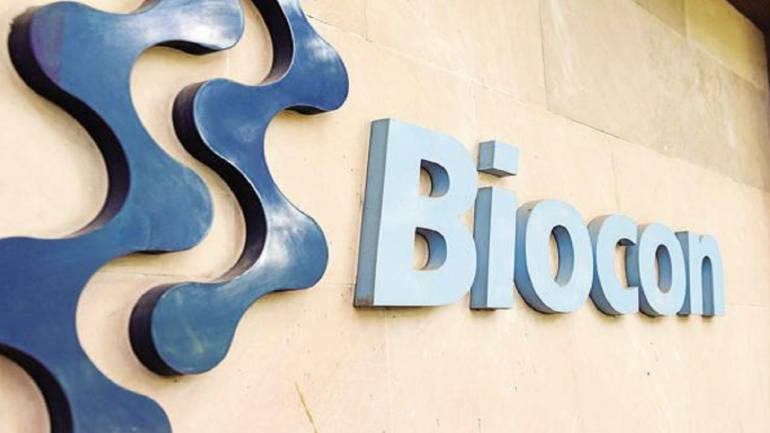 Biocon is interesting because it has been founded and nurtured by a woman entrepreneur in the biotech field that tends to be dominated by males—at least when she entered the fermentation industry in 1978. Imagine a Gujarati-origin, Kannada-speaking, Australian-trained female brew master, who sought a job back in India!! Her Australian classmate recommended her name as a possible Indian entrepreneur-partner for an upcoming Irish fermentation company called Biocon.  She meets the company with a raw dream, but understandable skepticism. That is why Kiran calls herself an accidental entrepreneur—perhaps all entrepreneurs are accidental!
My co-author and I had to be careful to avoid the trap of colonial-era historians, whose preoccupation is with the 'character' of the subject—and the character becomes dominant in the narrative. We reminded each other to focus on the institution rather than the subject. The MBA grid as explained previously greatly helped to view the institution objectively.
How did a clutch of Biocon companies get conceived, all sharing a common parentage, but operating as a federation of independent companies? How did the Indian progeny of the Irish Biocon end up buying the parent in Ireland? How did this disruptor company become profitable early enough to parent other companies? How did this company, founded on the robust, koji solid-state fermentation technology, pivot to the delicate biopharma technology in an India which could not boast of high skills in biological sciences and manufacturing control systems?
These days, Biocon group counts among the global top twenty-five biosciences company. It debuted in an IPO as late as 2004 at a valuation of one billion dollars, yet fifteen years later, how did the clutch of companies aggregate a market capitalization of 6 X? The company is about to enter the US market with its biosimilar insulin in partnership with Mylan Inc, but in the process, it will sell a diabetes treatment that will cost the consumer about ten percent of what the current treatment costs! Exporting CK Prahalad's bottom-of-the-pyramid idea to America.
In one chapter titled the Biocon way, the authors have tried to capture the essence of the institution-building technique. It converges all the ideas from the interviews. Once written down prosaically, the Biocon Way may sound obvious, but a reading of the book provides deep management insights into the grammar that underlies the prose. The authors have summarized the compass of Biocon leadership as containing six traits:
Confident humility
Critical thinking
Focus on challenges, not tasks
Experimental mindset
Employee engagement through freedom to operate
Conservative financing
Biocon is an institution-in-the-making. The shaper's influence imparts to the group a great chance of successfully overcoming future vicissitudes.
Larsen & Toubro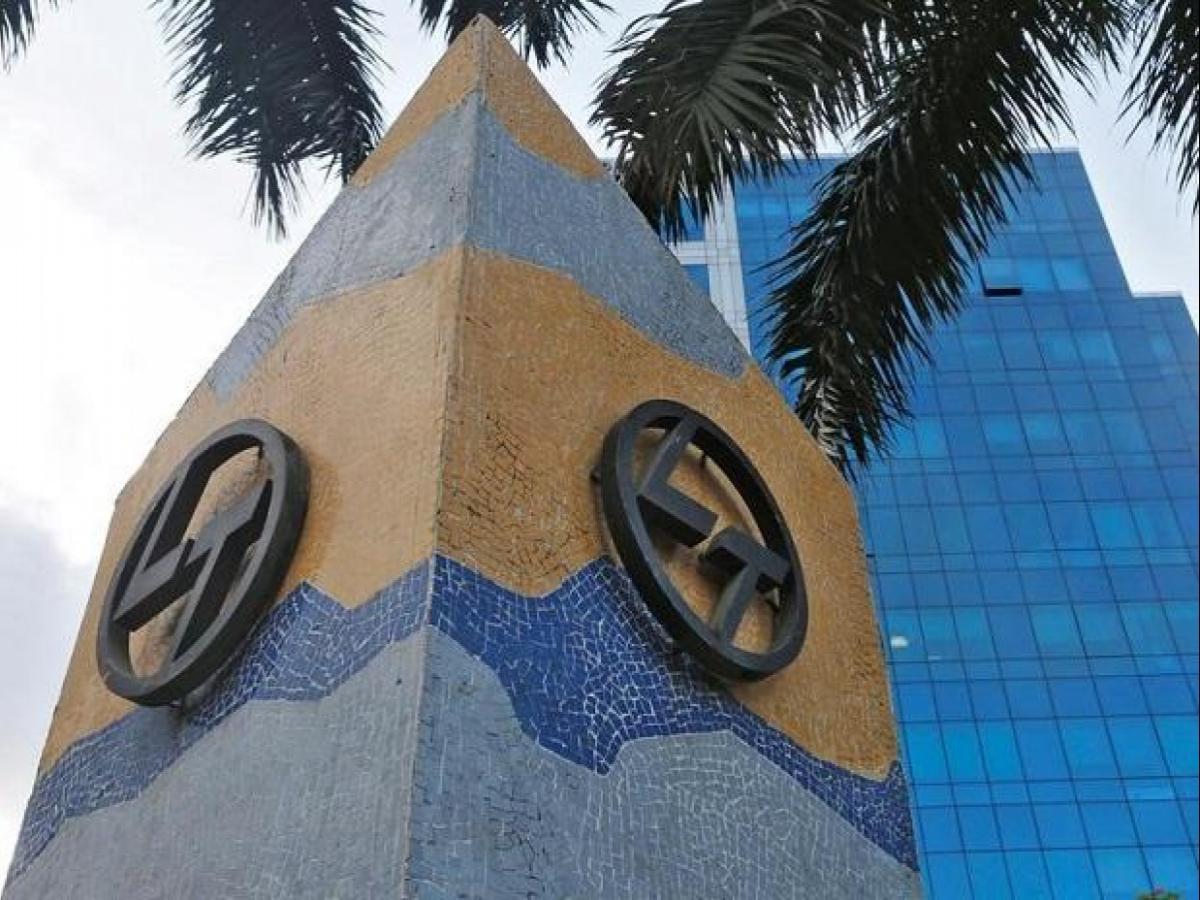 Former managing director, K Venkataramanan, reflected on L&T's orbit-changing strategies (he credits AM Naik) by saying, "What is today's L&T is because we could move from simple fabrication to nuclear, space, defense, oil and gas. Our construction wing moved from simple road construction to complex construction projects like airports and metros."
While effecting this transformation, then CEO, Anil Naik, demanded 'critical thinking' from the leadership team to uncover why L&T was valued poorly compared to blue chip companies. In 1999, when Naik assumed leadership, L&T was valued at Rs 5,000 crores. Given the complexity and scale of its projects, he wondered why it should not be Rs 250,000 crores. This required the team to identify the levers of change available to it. Naik was willing to admit that he did not really understand the science and art of share pricing.
He led Project Blue Chip, which deconstructed the logic of share pricing. Share pricing is an outcome which reflects the value created by the company. Disassembling the formula for share pricing into its parts brought into full view what levers the management had for positively and constructively influencing the market perception. Such understanding would not leave pricing purely to the whim of the share market.
When the ownership of L&T seemed vulnerable, Anil Naik's critical thinking led to an unusual insight. He saw a distinction between financial ownership and emotional ownership. "It struck him like a bolt from the blue that L&T was emotionally owned by workers though they were not its financial owners," our book avers (How Anil Naik built L&T's remarkable growth trajectory). This changed his mindset, which in turn triggered changes of behavior and actions to solve the short-term problem with a long-term perspective. The cement business was sold, an L&T Employees' Welfare Trust was set up, employees got stocks of the company and Naik made his most enduring contribution as a shaper—he aligned the financial ownership and the emotional ownership of the company!
Switching to TCS, consider what S Ramadorai did when he was confronted with an unknown- unknown called Y2K. He reckoned that it was both a hardware and a software problem. Based on the customized software developed over the years, TCS had several migration tools in its repertoire. Y2K was essentially a mainframe computer problem, so TCS established a 'software factory' at Chennai to handle 650 million lines of code. This smart move, arising out of a critical thinking approach, resulted in a sharp revenue increase from $125 million in 1995 to $419 million within four years!
Apart from critical thinking and orbit changing approaches, another similarity between the shaping of TCS and L&T concerned the shapers' approach to human resources and talent development. Fascinating narrations emerged in our interviews about how the shapers pored over talent files, connected directly with talent and took risks with young and upcoming leaders. Little surprise that both TCS and L&T found successors who were 15-20 years younger than Naik and Ramadorai at the time of their handing over the baton of CEO-ship.
All in all, researching and writing the shapers' mindset, behavior and actions at TCS, L&T and Biocon has been a rewarding journey for my three co-authors and myself. We can barely wait to complete our project with the last three institutions—HDFC group, Marico and Kotak Mahindra Bank. Wait till third quarter for the full set of six!
Books are available on Amazon & Flipkart
1. How TCS Built an Industry for India
Amazon: https://amzn.to/2V1n0T7
Flipkart: https://bit.ly/2Rq8DWf
2. How Anil Naik Built L&T's Remarkable Growth Trajectory
Amazon: https://amzn.to/2XvQBWi
Flipkart: https://bit.ly/2VgD6qQ
3. How Kiran Mazumdar-Shaw 'Fermented' Biocon
Amazon: https://amzn.to/3eiVND8
Flipkart: https://bit.ly/34w5Ujl